Mobile ordering made simple!
Intreat is a transaction and communication platform that integrates ordering, payment, delivery, and engagement in a single platform, bridging the gap between fans and their favourite clubs.

See our website →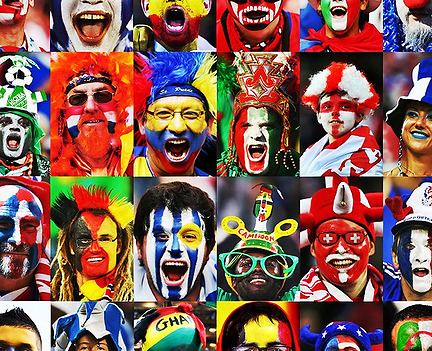 Providing the ultimate fan experience
The way we experience live sports is changing. We realize that sports fans are fed up with the inconveniences tied to watching live events and are now demanding a more convenient and engaging club experience at arenas. Sports clubs however, struggle to tackle this issue due to a lack of knowledge about who their fans are and how they behave—are they loyal fans or simply just one-off spectators?
This is where Intreat comes in. Intreat helps strengthen the relationship between sports clubs and their fans by providing the club with rich data analytics, which translates into relevant offers, targeted communication strategies, and a means to optimize on future experiences. Intreat always operates in the best interests of both sports clubs and their fans, and the goal to convert spectators into loyal members.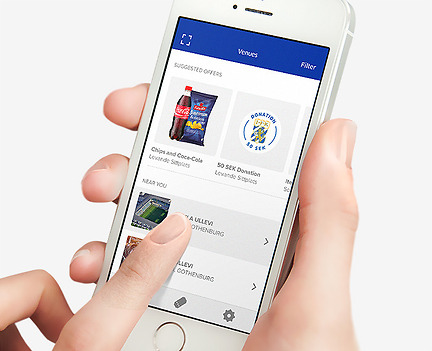 Endless opportunities for sports clubs
The Intreat app is like a club's one-way ticket to their sports fans—landing right into the users palm and straight into the eyes of their target audience. Now, clubs can send offers and communicate with their fans when it really matters as Intreat's software gathers data on previous attendance, purchase history, and overall engagements with the club, allowing for relevant and timely marketing communications.
Our app allows sports clubs to feature anything from 50/50 lottery tickets, food and beverage items, merchandise, memberships, entrance tickets, and donations to the club.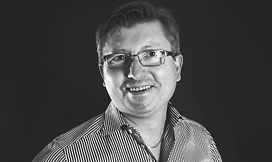 Björn Hamberg
CEO & FOUNDER
Björn is a serial entrepreneur who has been a pioneer in several industries where he has created solutions that satisfy market needs. Björn introduced Innebandy in the 1980's in Europe through his company Jolly. At the age of 21, Björn created the Bear Seat, which was patented and sold in over 15 countries and became the official seat cushion for the Calgary Olympics in 1988. Between 1995-2004, Björn worked in the US where he started companies in medical technology, traffic monitoring, and IT services. His IT company offered one of the first services for cloud based data storage. Björn got his MBA from the Stockholm School of Economics between 2009-2011 where he did a project on enhancing and speeding up payment processes. This project was the start of the ideas that today have become Intreat.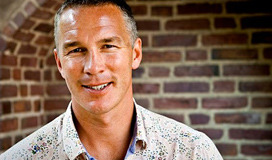 Patrik Andersson
CO-OWNER & BOARDMEMBER
Patrik has a background as a professional soccer player. During his 18 years, he represented Malmö FF, Blackburn Rovers, Borussia Mönchengladbach, FC Bayern Munchen, FC Barcelona and the Swedish national team. He completed career milestones in FIFA, UEFA, and the Swedish Football Association, in addition to engagements in Manchester United and FC Barcelona. He is also the Bundesliga expert for Eurosport. Other board experience include Athlete Sports Academy AB, Gegant AB, Visca AB and LdB FC Malmö.
Vote for Intreat to become SLUSH's startup superstar!
1539 startups, but only 1 superstar.
Vote for us