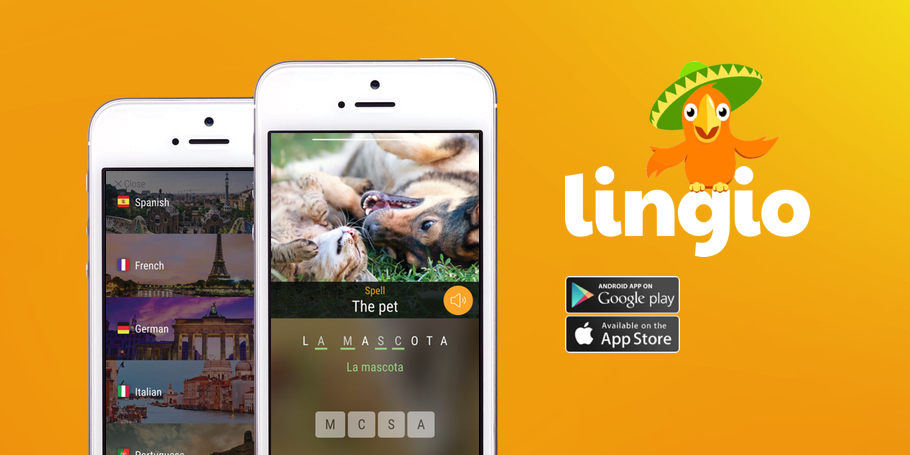 The fun way of learning a language!
The aim of Lingio is to provide you with content and experiences expected from entertainment, not education. Sure, we want you to actually learn a language! But we want to motivate you by making it a fun journey, rather than just rewarding you for achieving a goal. We want you to enjoy the ride.
Remember: Goals are great, but fun is greater!
Designed for the playful global citizen, we want to make it easy for you to learn a new language. And we believe easy = social + fun + surprises. A few minutes a day.

We launched the beta in September and will soon release the new version of Lingio (App store and Google play). News in this version include added languages (Swedish and Arabic), an in-app chat platform and more, fun content!
About Lingio

Lingio is driven by the vision of making language learning more fun! By combining gaming principles, social and education we are providing a truly fun experience to our users.

We are a team with experience in product, marketing and development from companies such as Skype, Spotify, MTG and EA Games. And we want to bring our entertainment DNA to education.

Feel free to reach out to us here: info@lingio.co
Love learning!
/Lingio Team