We make the healthcare system as modern as it should be
We don't think that the healthcare system works as can be expected today. We have decided to do something about it
www.visibacare.com
82 % would switch to a medical center that offered the opportunity to meet in a video call*
Visiba Care gives you as a caregiver the opportunity to set up a telehealth practice. It's almost just like an ordinary consultation, except that you can't shake hands afterwards.
Visiba Care is an enterprise software for the global health care industry. Using Visiba Care, health care providers can offer care takers their services online.
Through video visits in mobile and web, online waiting rooms and secure chat features we make health care as modern as it should be.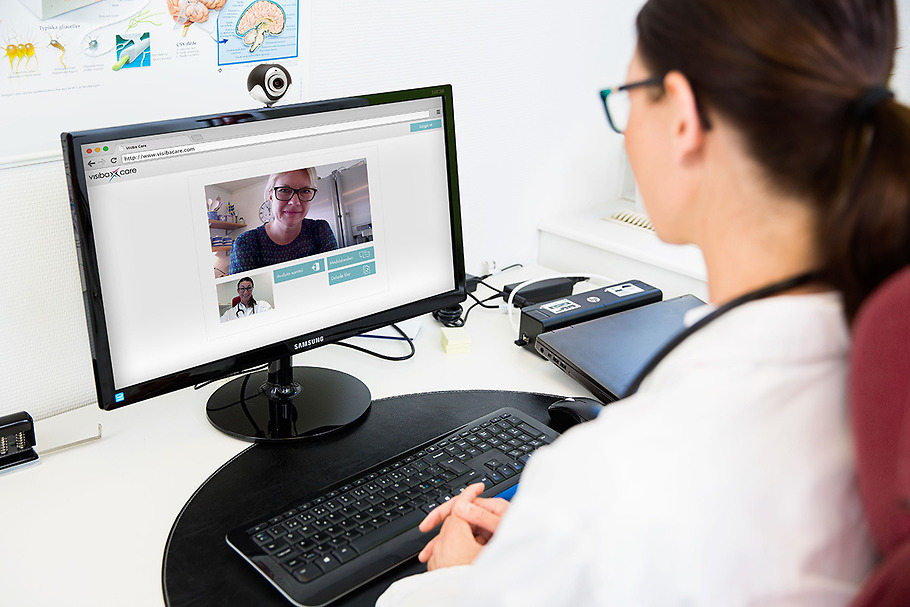 88% of health consumers want to meet their health care provider in a video visit when it is not required to have a physical meeting*
* Marketing survey Visiba Group & Netdoktor July 2015
Our story
Visiba Group was founded in Gothenburg in 2014. The ambition was to develop a service for the healthcare system that better fitted how people live today. Since then, the company has only grown. We have our headquarters in Gothenburg, with sales, market and management. We do all of our software development ourselves from our office in Örebro.

Visiba Care isn't only available in Sweden anymore – caregivers in Finland and the United Kingdom also use it. With our constantly growing workforce, we keep on developing tomorrow's healthcare. And we are on the right track.

We were named Growth Company of the Year 2015 during the Entrepreneur Week in Båstad – competing against 120 other companies. To us, that is a clear sign that we're needed.
Founders and team
Johan Gustafsson, CEO and Co-founder. +12 years in sales, business development and management
Samuel Sporrenstrand, CTO and Co-founder, +15 years of experience in software development and project management
Andreas Larsson, Sales Manager and Co-founder. +10 years in B2B sales and sales management